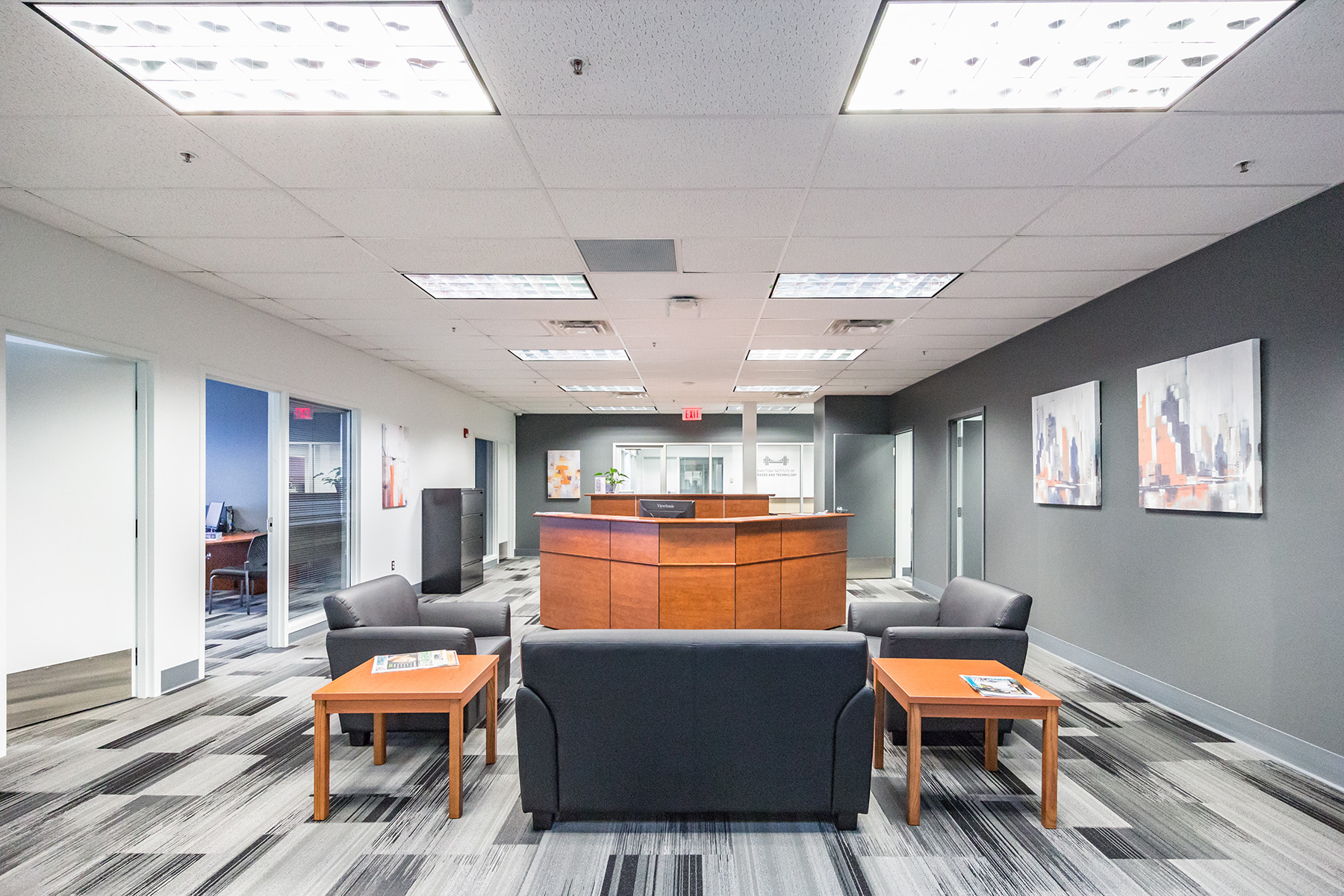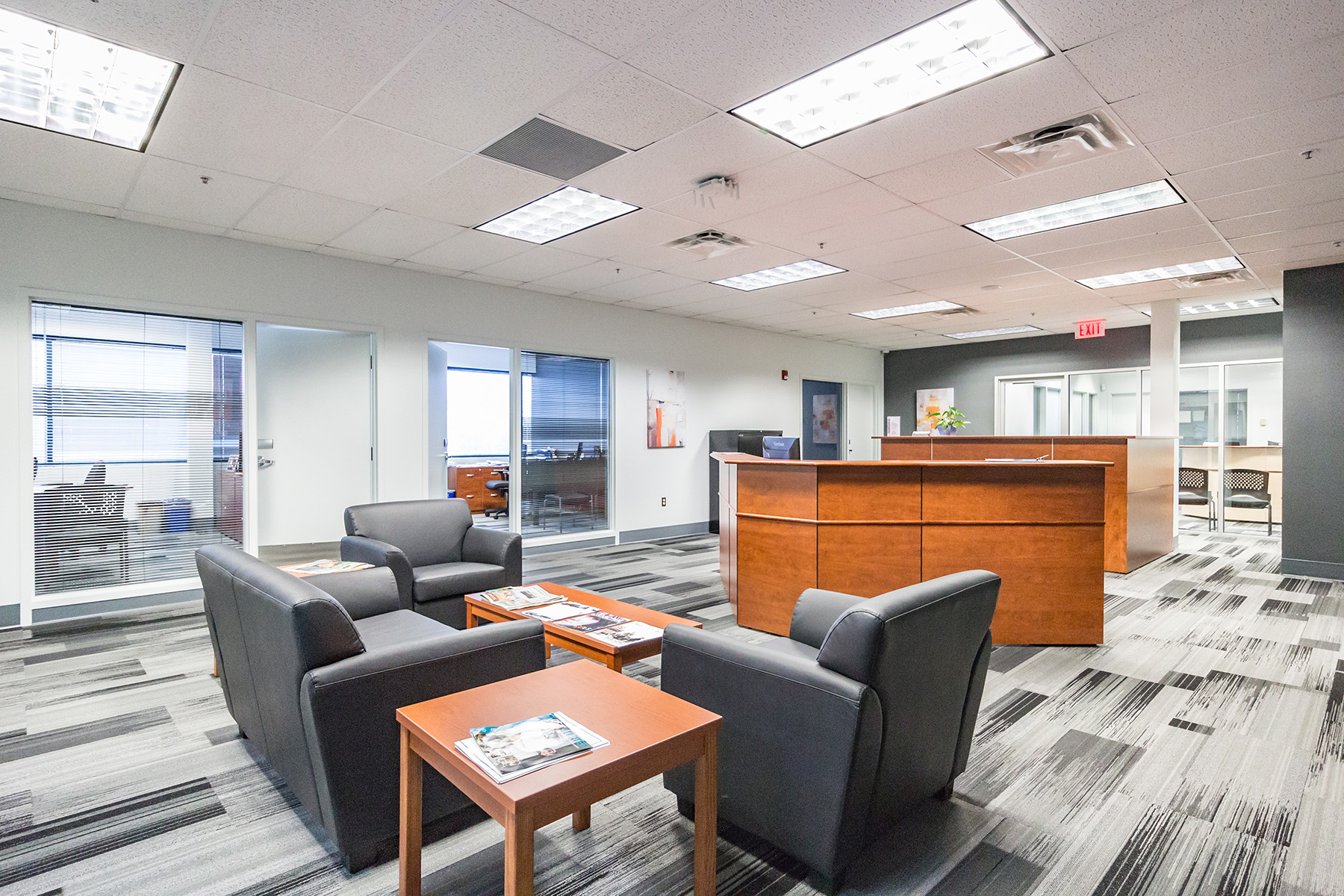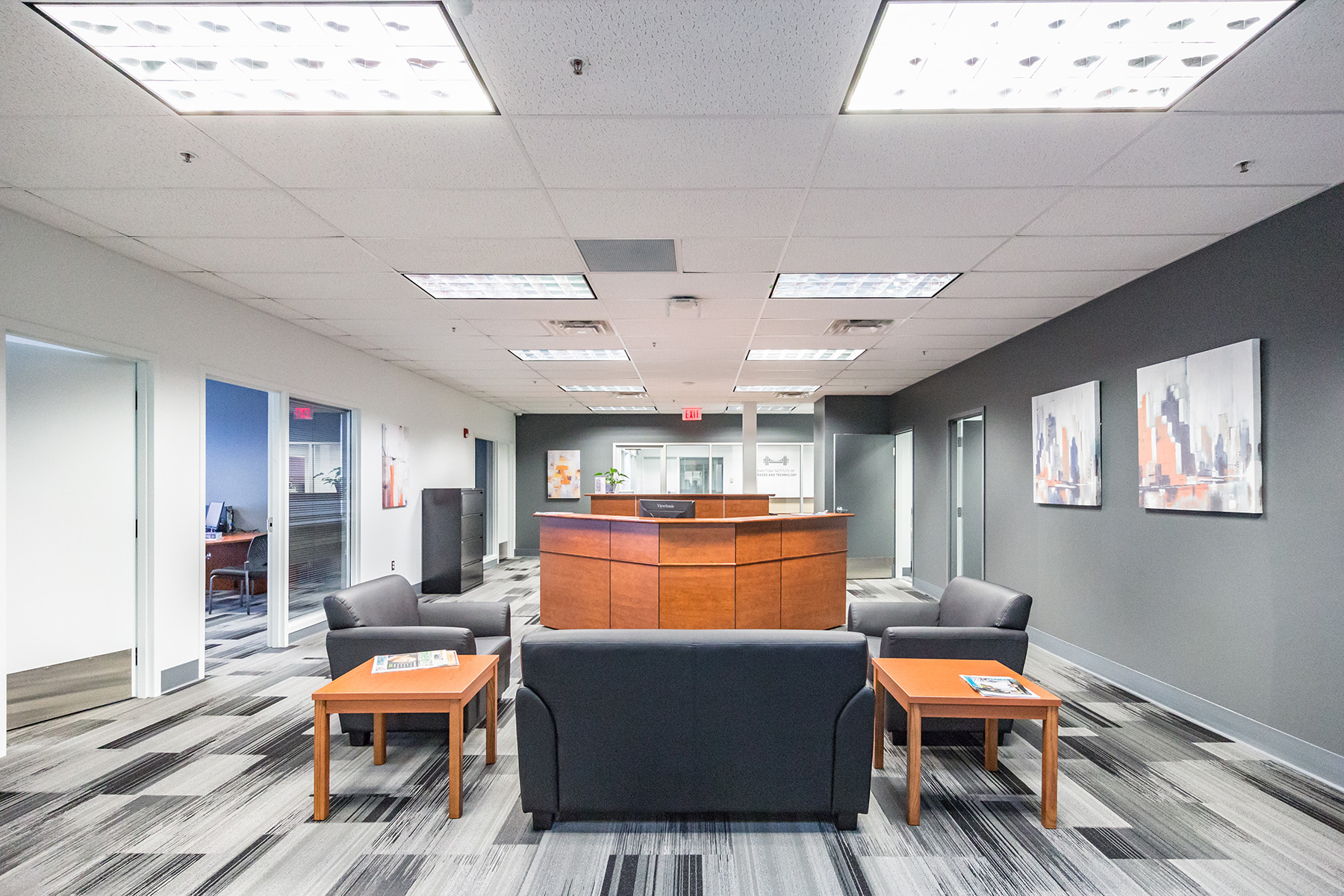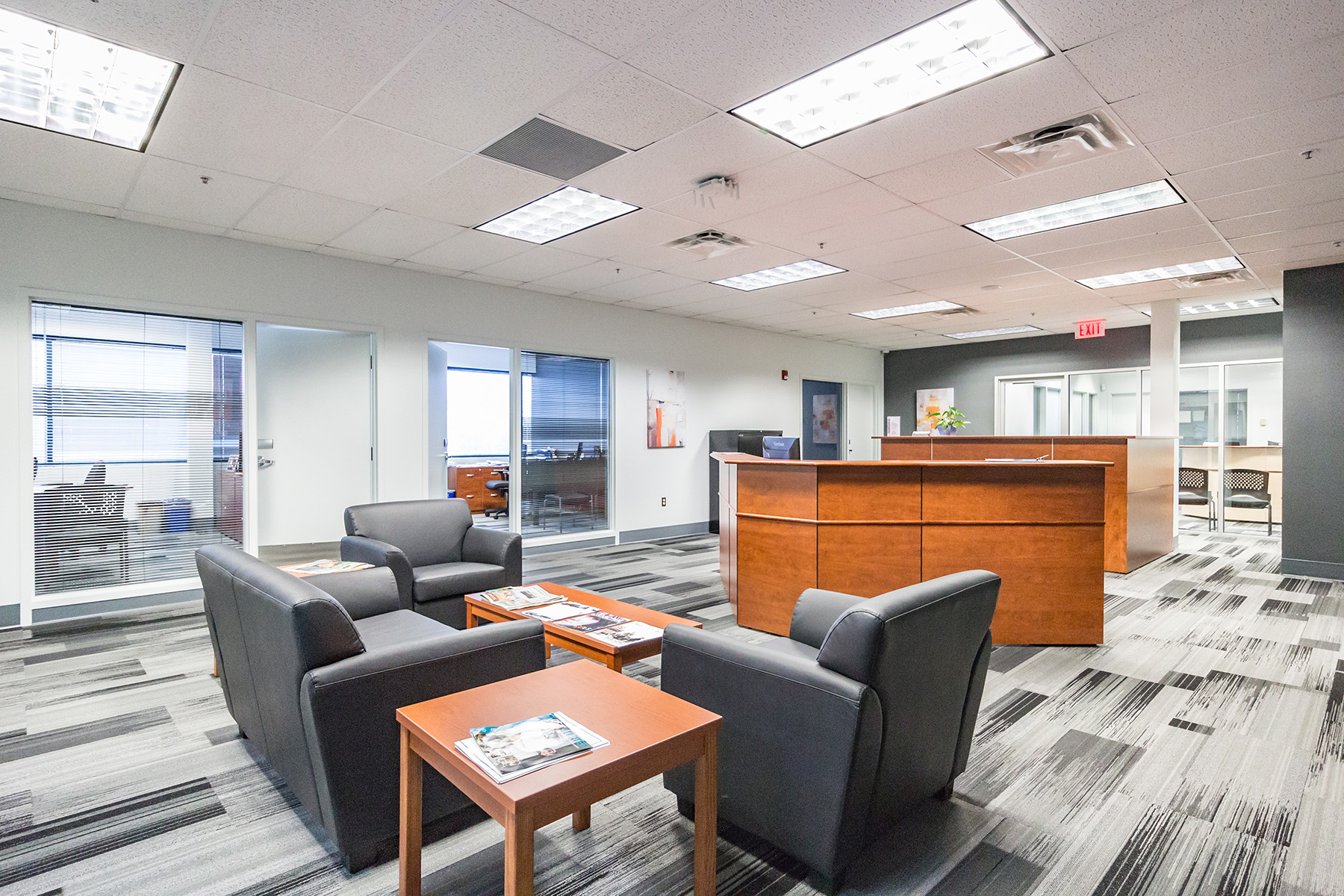 Formerly known as Winnipeg Technical College, the new Manitoba Institute of Trades and Technology (MITT) provides secondary and post-secondary students with applied skills training in trades, health care, information technology and other technical fields. MITT currently has several campus locations and is currently developing a master plan for expanding their Henlow/Fultz location.
The MMP Architects team, lead by principal architect Robert Wrublowsky, provided a collaborative design process for the MITT teams at their new 14 Fultz Blvd. location. The existing staff training and server space was transformed into a combination of MITT executive offices, classrooms (6), and student service facilities. The partial renovation included life safety and accessibility upgrades, as well as a focus on materials re-use which included salvaging and relocating all steel doors and light fixtures, incorporating 50% of the existing partitions in the new design, and re-using 80% of the existing ceiling materials. Working with MITT's freshly minted corporate identity design guidelines, finishes were selected throughout to provide both a modern look as well as a professional atmosphere.
In fall 2015, MITT's new second floor space at 14 Fultz Blvd. opened to students and staff. The newly revitalized space now boasts a design that will be appropriate for both executive offices and classrooms for years to come.

MITT Fultz Project Team
Project Architect: Robert Wrublowsky
Architectural Intern: Aaron Simoes
Interior Designer: Kristin Reischek
Please see the gallery above for a few photos of the new space, and click here to learn more about the new Manitoba Institute of Trades and Technology.