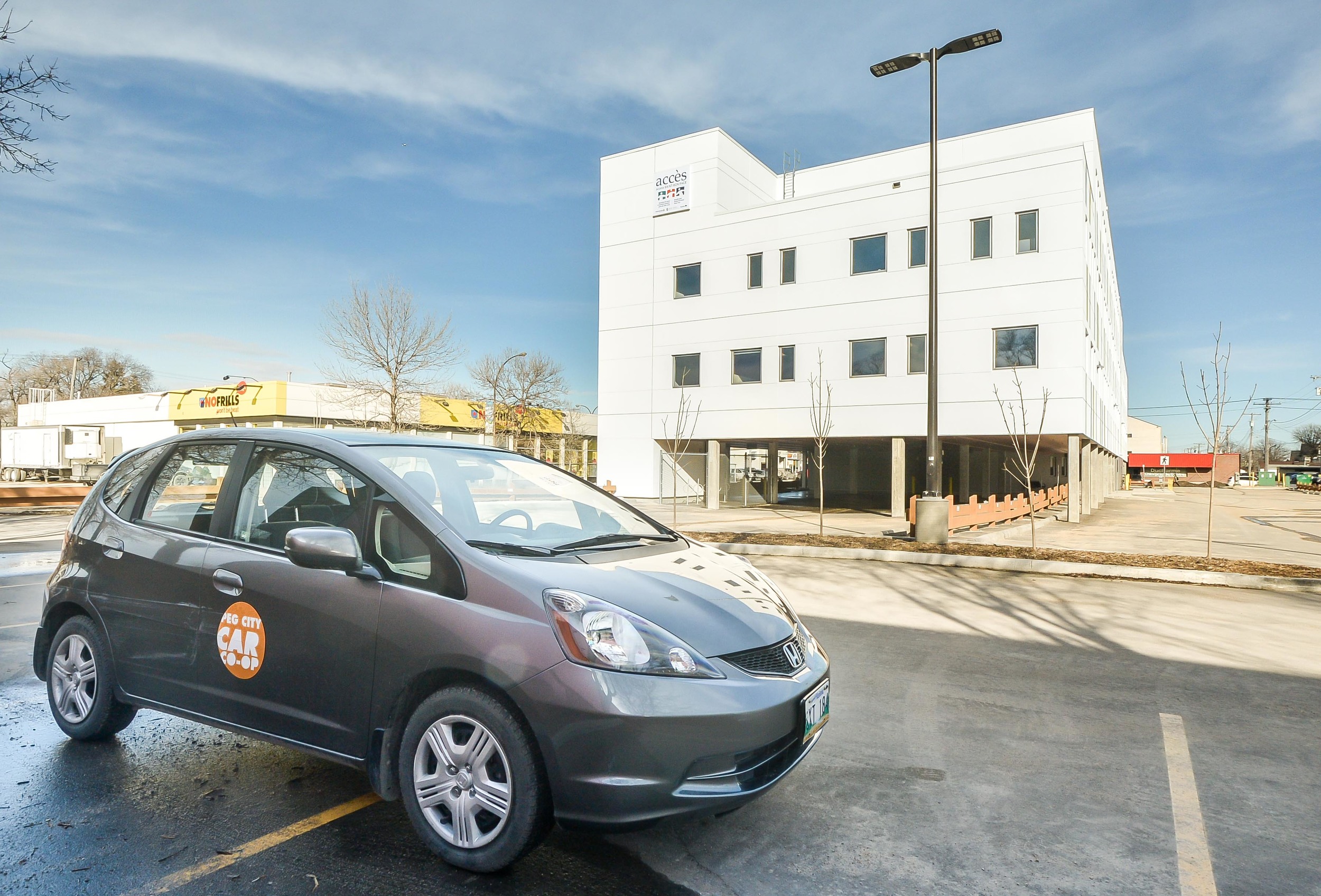 MMP Architects is a proud member of Peg City Car Co-op, a car-share program which gives users access to a fleet of 22 vehicles in central Winnipeg. By joining the Co-op, employees of our firm who would otherwise have had to drive to work in order to attend meetings and site visits offsite can now continue to bike, walk, bus, or carpool to and from work while still having access to a vehicle during the day. Being a part of the car-share is an easy way for our firm to continue to provide sustainable transportation options for our employees, while also saving staff money by not needing to own a vehicle for work, and saving on exchange district parking fees.
To join the car-share, our firm bought a $500 refundable share, and added interested staff members to the plan for a small fee per person. One of the benefits of the plan is that members pay per usage (on an hourly/km basis), so if there is a month where none of our employees use a Peg City Car Co-op car, we don't pay anything. An added value of the service is that it makes billing mileage for projects extremely easy, as km are digitally tracked and billed on a trip by trip basis by member. This means less work for our accounting team, as they can see notes made by employees on the system and bill accurate mileage for projects.
If you haven't heard of Peg City Car Co-op I would highly advise checking them out here. Also, see above for a shot taken of one of the Peg City cars after a photo shoot at MMP's recently completed, Access Saint Boniface (stay tuned for those photos coming to the blog soon).